Five Reasons You Should Be in the Utah Valley Parade of Homes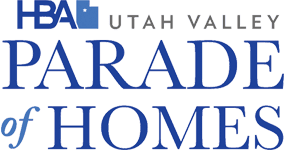 Each year, over 30,000 people walk through our homes on the parade route. Where else can you find that many eyes admiring your work? Your home will also be featured in the Parade of Homes magazine; many people keep this throughout the years as a reference for when they decide to build.
"It is the single most important marketing opportunity I have each year," stated Matt McEwan of McEwan Custom Homes. His homes have won the People's Choice Award multiple years.
Meet future clients face to face and answer questions they might have to see if you can aid in building their dream home.
Get national exposure. Our parade was voted the Nation's Best Parade of Homes last year and has garnered national exposure. Our followers on our social media channels span the globe and are actively taking note.
Showcase the latest trends and innovations your company has to offer. This is the perfect venue to display your knowledge and niche in the industry.
Call us today to reserve your spot at 801-225-8893 or email amber@uvhba.com